Company Overview
We've developed a unique satellite launch capability, combining breakthrough technology on tested delivery platforms.
It's time-proven, weather independent, repeatable, globally agnostic and low cost.
And we're doing it now.
Organisation
Astraius has brought together a formidable international team with experience in commercial and military space launch and operations.
Astraius is headquartered in the UK, with executive offices in Washington DC. Our new, state of the art, launch and payload processing facilities will be based at Scotland's Prestwick Spaceport.
Kevin Seymour, CEO, talks about his vision for Astraius.
People
Astraius brings together an experienced and proven team with a track record in commercial and military space launches. Based in the UK and US, this international team is developing the proprietary technology and commercial platform able to deliver the UK's first horizontal satellite launch capability.
Kevin Seymour
CEO, Location USA
Kevin Seymour has over 25 years of executive experience and board positions across the UK and US military and private sectors.  He is an experienced Program Manager and has led National and International Defence and Aerospace Programs for the UK and US Governments and private sectors, most notably the $8Bn UK aircraft carrier programme, now operating joint UK and US forces.  Kevin has an outstanding track record of effective leadership of large teams, driving efficiencies, and delivering to time and cost.  As lead for Space Operations in the Royal Navy, and with his excellent understanding of UK and US Space policy and technical knowledge, he left military service to co-found Astraius in 2020, specifically to deliver a satellite Horizontal Launch solution for UK, US and global clients.  He has built an outstanding and respected leadership team, and plans to deliver Astraius' first launch in 2024. Kevin is a former fighter pilot, with both US and UK operational squadrons, and a distinguished graduate of the UK Naval Academy.
Jonathan Stolerman
CFO, Location UK
Jonathan Stolerman is a highly experienced business and finance professional with specific expertise in entrepreneurial leadership, and the growth of businesses into secure and highly valuable enterprises. He has held executive CFO and non-executive chairman, director and senior advisory positions, in a broad range of sectors – from financial services and technology through to hospitality and design. Jonathan's diverse portfolio reflects a 35 year career in financial services and technology, from Chartered Accountant with PwC, to investment banking (corporate finance/capital markets) with Prudential Bache, Bank of America and Singer & Friedlander, a UK merchant bank where he co-founded a dedicated asset management subsidiary. Jonathan led the management buyout of this subsidiary to form Quadrant Capital, which he helped grow to a peak of more than US$7.5 billion of assets under management and a successful sale to BNY Mellon. Jonathan then moved into fin tech with the co-founding of Risk First which he helped develop into a world leading provider of financial risk analytics and reporting solutions prior to its sale to Moody's Corporation. In the course of his business and investment banking careers, Jonathan has been involved in numerous public and private issues of capital – in corporate acquisitions, mergers, and disposals, bank financings and corporate reorganisations, all of which are under-pinned by the highest standards of business governance and the pursuit of enterprise value.
C. Shane Clark
CTO, Location US
Colonel Shane Clark, retired, joined Astraius following a successful 28-year career in the U.S. Air Force where he led during multiple assignments at the squadron, group, and wing level. His career included acquisition and operational tours in launch, range, satellite operations, intercontinental ballistic missiles and missile defence, to include leadership roles at the Pentagon and Air Force Space Command. Shane holds multiple master's degrees and is a certified Program Manager. He's adept at leading multi-organization and multi-discipline teams to solve difficult technical, schedule and organizational challenges, managing complex programs and delivering critical capabilities. In his final military assignment, Shane led a diverse 250+ person team managing a $3.6B portfolio delivering low risk launch services for the U.S. government; overseeing launch vehicle design, production, satellite integration and operations across multiple launch vehicle families and locations.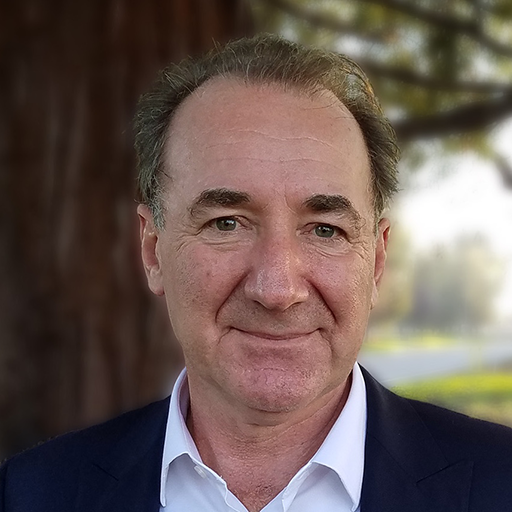 Admiral Sir George Zambellas
Chairman, Location UK
Sir George Zambellas was First Sea Lord and Head of the Royal Navy from 2013 to 2016. During his tenure, he took the challenge of global maritime delivery responsibility to the heart of Government, and won the highest level of support, turning this into a political-industrial delivery initiative, with a strong emphasis on the UK/US military-strategic agenda. As an aeronautics and astronautics graduate, and an apprentice and engineer by training, and with transformational leadership expertise, he focussed on delivering breakthrough innovation designing and delivering the largest maritime autonomous exercise in history. He has a passion for exploring, shaping and supporting fresh thinking within the top management of emerging technical sectors, and for leading-edge technologies.  Sir George has accelerated his commercial, technical and industrial expertise since leaving military service.  He is now in executive or advisory positions to leading tech companies, in the US, UK and Sweden.
Major General Daniel P Hughes
Director, Location US
General Hughes, United States Army (ret), has more than 38 years of executive experience and board positions across the US military and private sectors. Steeped in complex program delivery, General Hughes' multiple Flag Officer assignments culminated in his time as the Test Director of the United States Missile Defense Agency. He was responsible for the live testing of the Ballistic Missile Defense of the United States, making him current and knowledgeable in the defence-industrial space sector, space technology, and in the emerging satellite market. General Hughes is currently the Vice President for Command, Control, Communications, Computers, Intelligence, Surveillance, and Reconnaissance (C4ISR) and Missile Defense for Cypress International in Northern Virginia.
Martin J. Payne
Director, Location US
Martin Payne has more than 25 years of experience in executive and board positions in a mix of private and public, global enterprises.  Martin's current board positions, in addition to Astraius, are with Health Care Services Acquisition Company (Nasdaq: HCARU) and the privately held HRGi Holdings Inc.  Martin has served in board leadership positions at MedX, Comprehensive Clinical Solutions and HRGi, where he led strategic and operational transformation efforts, including the business combination of three diverse healthcare services companies now operating as HRGi Holdings, Inc., and the successful, over-subscribed, IPO launch of HCARU, raising over $330 million.  In addition to multiple entrepreneurial successes, Martin was formerly with Catalyst Health Solutions (formerly Nasdaq: CHSI), leading the highly value-accretive M&A transactions and integrations of HospiScript, IPS, Total Script, InPharmative, Future Scripts, Walgreens Health Initiatives, and RegenceRx, during which time Catalyst's stock price rose fourfold. Prior to his tenure with Catalyst, Martin served in executive leadership roles at Coventry Health Care, Hanger Orthopedic Group, and United Health Group. He ran European marketing and sales for American Electric Power, and built and managed pharmaceutical manufacturing plants in the UK.  Martin started his career in the Royal Navy as a helicopter pilot, and is a graduate of the University of Essex.